Spotlight on…. Spike Dolphin on five years into climbing the insurance career ladder
October 26, 2020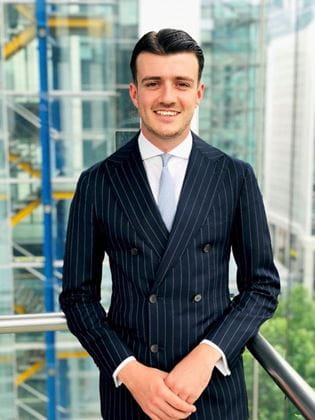 Spike Dolphin recently our Cobra London Markets business, and gives insight into giving up a place at University to begin a career in insurance, and what he is looking forward to in his new role. Over to you Spike.
Tell us about yourself
I started my career in insurance back in June 2015. After leaving Sixth form, I had a place at university and decided to take work experience in the summer to get a view of the working life. After two months I came to the conclusion that I would be better suited to three years on the ground working my way up than spending this time obtainning a degree. I now have five years experience in insurance, two of these as an account handler and three of these as a broker.
How have you gained experience across a range of classes?
My role at my last job was a broker. Given the size of the team, there was often a requirement to broke business outside of your day to day workload. This allowed me to learn and get an insight into different classes on the job. This also allowed to me get a lot of exposure in a short amount of time.
What changes have you seen?
Having only been in insurance for five years I would say the most instrumental change to this sector is the usage PPL and Whitespace. This has allowed Lloyds to adapt with technology without removing the requirement to still broke the business.
What attracted to you to Cobra London Markets?
I felt as though Cobra London Market offered a good footprint in the market with well established relationships that will allow me to grow my career.
I am looking forward to being in a new environment with a different outlook on how business should be handled. I also feel as though Cobra will be very fertile ground to further grow my insurance knowledge.
How do you relax outside of work?
I play football and basketball at the weekend
Did you enjoy Spike's story? You can read more about colleagues across PIB on our website or explore career opportunities here.