Working here
We're passionate about recruiting and retaining talented people to PIB and growing our reputation as an employer of choice in our industry.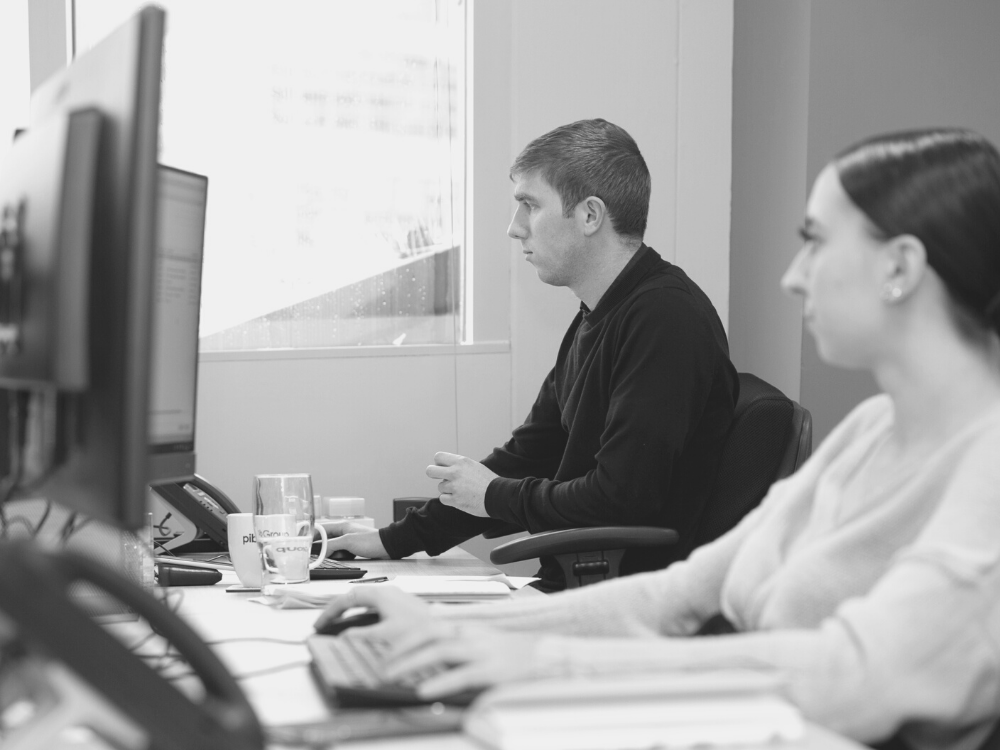 But what's it really like to work here and what defines our culture? How do we strive towards making PIB a great place to work? And how will you be recognised for delivering an excellent service to our customers and collaborating with colleagues, while contributing towards the Group's ambitious goals?
Meet some of our people
In the spirit of collaboration, the spotlight regularly shines on individuals and teams to celebrate their specialist skills, niches or talents. It's a great way for colleagues to connect and learn from each other. A few of their stories are available here to help you go behind the scenes of our growing Group.
Read colleague insights here
What is important to you?
Diversity and inclusion
PIB is an equal opportunities employer, committed to hiring a diverse and inclusive workforce. We value different backgrounds, insights and experiences to see things from other perspectives that may not have been considered.
Open to flexible working
Success isn't measured on the amount of time spent in an office or working the traditional '9 to 5'. If you need some flexibility or balance with your working practice, please let us know so that we can discuss some options.
Salary and benefits
There are many elements that would form the total value of your remuneration which we hope will be another attractive reason for joining PIB. This would include your salary, benefits, shopping discounts, parental leave or buying extra holiday for example.
Corporate social responsibility
As a responsible employer, we use our growing leverage and strength as a collective to support important social issues. We care about making a positive impact in communities, charities and the environment. Even better, everyone can get involved.
And more…
You may also be looking to work for a business that genuinely cares about enabling colleagues to progress, as well as taking ownership of broader social and environmental responsibilities.
A vast range of learning and development opportunities are available for when you arrive at PIB. If you haven't already, find out what's on offer to help you meet PIB's business goals while also striving towards your own career ambitions. Read more.
Do you have a question about working at PIB?
If you're keen to learn more about PIB and where we are heading, you can keep up to date through PIB's company pages on LinkedIn or Facebook. If you've been invited to an interview for a role that you have applied for, please feel free to come along armed with lots of questions.