PIB Group makes its first acquisition in the Spanish market with the acquisition of Cicor (pending regulatory approval)
October 20, 2021
PIB Group Ltd ('PIB') has today announced the acquisition of Cicor Internacional Correduria de Seguros y Reaseguros ('Cicor') and its subsidiary Global Marine, an independent specialist insurance intermediary in Spain. Backed by world leading private equity firms, Apax Funds and The Carlyle Group, PIB is a dynamic and diversified specialist insurance intermediary which is experiencing rapid acquisitive and organic growth.
Brendan McManus, CEO for PIB Group commented: "I'd like to extend a very warm welcome to our new colleagues at Cicor who will soon join us at PIB. Cicor is one of the leading independent insurance brokers in the Spanish market. They are a brilliant new addition to PIB who will bring a new dynamic to our culture."
Cicor is PIB's first acquisition in the Spanish market building on its existing presence in the Iberian Peninsula with its Acquinex operation. The acquisition is pending customary Spanish regulatory approvals and further consolidates the Group's strategy of building a leading pan-European commercial insurance brokerage.
James Harmer, Head of European M&A for PIB Group commented: "Cicor is an excellent business and a fantastic first acquisition in the Spanish market. We are all excited about the skills and capabilities that Cicor bring to PIB. This is the first of many acquisitions we have planned in the Iberian Peninsula and our aim is to build one of the largest client focused insurance brokers in the market."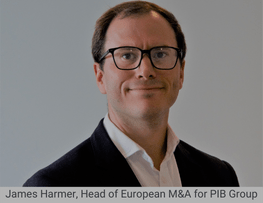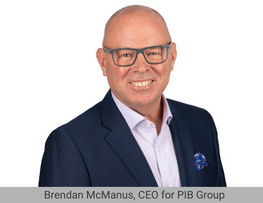 About Cicor
Formed in 1988 and based in Barcelona and with an office also in Madrid, Cicor is one of Spain's leading Insurance and reinsurance brokers and provides services in Commercial Insurance, with substantial knowledge in Surety and Credit and expertise in Marine and Aviation insurance and as well as providing Risk Management Services.
Cicor offers comprehensive insurance solutions to small, medium, and large businesses, trade groups, associations and individuals. Niches include gaming, industrial machinery, food, jewelers, as well as sports and leisure. Cicor is also a member of the International Benefits Network; Sequoia Benefits & Insurance Services and the AESIS Network.
Angelo De Benedetto, CEO for Cicor commented: "I'm delighted that Cicor is soon to become part of PIB Group. We are very proud to be the cornerstone investment for PIB in Spain. Our team is formed of excellent professionals from a range of disciplines who are all characterised by an eagerness to keep growing and evolving, which is why PIB will be a great fit for us. I'd like to thank all our colleagues and clients for all their support in helping build the successful business that we are today, and for many more years to come."
The business has grown rapidly over the last five years via a combination of acquisitions and organic growth and has a team that has a track record of executing acquisitions in the Spanish market.
More international expansion
This is the first acquisition into Spain for PIB, one of many pan-European markets that are being actively targeted in Europe as part of PIB's ambitious international expansion strategy.
About Cicor Internacional
Formed in 1998 and based in Spain, Cicor Internacional offers comprehensive insurance solutions to small, medium, and large businesses, trade groups, associations and individuals. Niches include gaming, marine and aviation, as well as credit and surety. For more information visit https://cicor.es/en/